Air Conditioning and Heating Financing
Amber Heating & Air Conditioning is proud to offer two financing options for your convenience.
Option 1: Wells Fargo Financing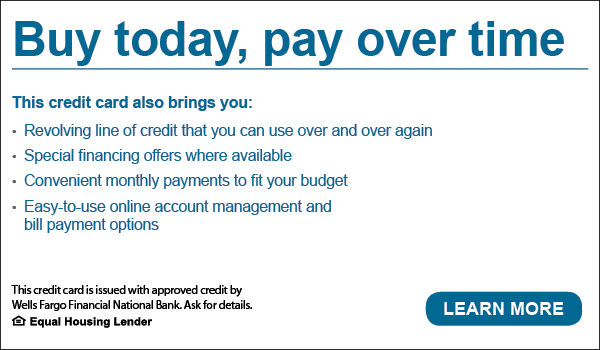 ---
Option 2: Microf Financing Program

Microf offers a hassle-free financing for all your heating/cooling needs so you do not have to access your existing funding sources like your home equity line, credit card, or bank account.
Benefits of the Microf program include:
Restore the Heating/Cooling Needs of the Consumer with an affordable monthly payment
Minimum financing requirements needed for approval
Quick response times (usually within 24 hours) upon receipt of your completed application
35 month, 47 month, or 59 month payment terms PLUS a Guaranteed Purchase Option payment
Monthly payment discounts and early purchase options available
Pricing subject to change. Monthly payments are estimates only and actual payments may differ. Other restrictions apply. Transactions advertised are for a rental purchase agreement. Ownership of leased merchandise not acquired until all required payments have been made by the lessee and lessee exercises the purchase option. Not all services and benefits available in all states. $10 discount in monthly payment for being listed as additional insured/loss payee on homeowner's policy regardless of term. A 7% rental/sales tax rate in monthly payment, but final monthly payment is subject to the actual rental/sales tax rate of the local jurisdiction where the equipment will be installed. Additional discounts may apply for ACH payment method.

---
Option 3: Utility On-Bill Financing: Illinois Energy Efficiency Loans
Illinois Energy Efficiency Loans are powered by AFC First. They offer lending programs that meet your needs. All of their financing programs are based around making energy efficient home improvements. They make strides to ensure customers have a fast, and easy way to get affordable comfort in their homes. Click on the link to apply quickly and securely today online.
To find out which financing options are available to you, or to learn about special financing promotions, contact us today.