Amber Heating & Air Conditioning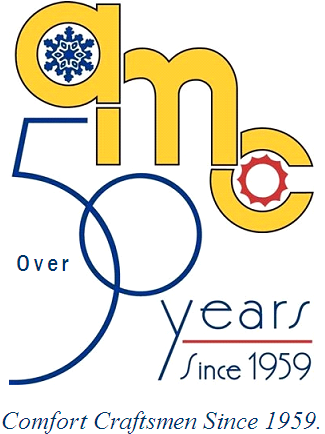 At Amber Heating & Air Conditioning we work to earn your goodwill and trust through the our services. We offer 100% Comfort & Satisfaction Guarantees to meet our customers' home and business comfort needs. As a Carrier Factory Authorized Dealer and Comfort 24-7 provider, our certified service and installation technicians provide complete and professional work on every job. For more than 60 years, we have been respected in the industry for the quality of our craftsmanship and customer service. We feel passionately about this because we always want to be a customer's best choice for their heating and cooling needs. Experience, dependability, quality craftsmanship and service are all qualities Amber Heating & Air Conditioning provides our valued customers
Contractor Experience
Amber Heating & Air Conditioning has provided comprehensive HVAC services to residents of Chicago and Northwest Indiana since 1959. Our technicians are NATE certified and trained to work on virtually every style and configuration of equipment. We are also proud to be a Carrier Factory Authorized Dealer and have a long tradition for being Comfort Craftsmen.
Awards and Certifications
Awards and certifications provide a basis for comparing the relative qualifications of different contractors. Major industry awards and designations are reserved for HVAC dealers who consistently demonstrate a commitment to superior service, honesty and professionalism.
Carrier President's Award: Carrier has been an industry leader in the design, engineering and manufacturing of HVAC products since 1915. This award recognizes contractors for "putting the customer first." Amber Heating and Air Conditioning was a recipient of this prestigious award in 2013 & 2015.
Carrier Factory Authorized Dealer: A contractor who carries the Carrier Factory Authorized Dealer designation has demonstrated a commitment to quality and workmanship that consistently exceeds the industry standard. Amber Heating and Air Conditioning has been installing Carrier equipment for over 30 years, and we offer a 100 percent satisfaction guarantee with every new installation.
Comfort 24-7 Provider: To become a Comfort 24-7 Provider, a contractor must meet rigorous training certification standards and adhere to the provisions of the "Customer Promise." Every Comfort 24-7 dealer is committed to installing the best products and always providing exceptional service.
NATE Certified Technicians
At Amber, we are dedicated to employing the best people and require up-to-date certifications for all our service team members. In fact, our techs hold North American Technician Excellence (NATE) certification. This nonprofit organization is the recognized authority for the independent certification of heating, ventilating and air conditioning professionals. We are proud to say we are a NATE Quality Circle Contractor, which means 100% of our team is NATE certified. This gives you the confidence of knowing all of our service technicians are experts in the field and have gone above and beyond to ensure customer comfort. Service technicians who earn a NATE certificate have demonstrated an advanced understanding with a specific focus on the following areas:
Heat Pumps
Air Conditioning
Air Distribution
Gas Furnaces
Commercial Refrigeration
Senior HVAC Efficiency Analyst
Qualifications Matter
A contractor should be open to providing customer reviews, satisfaction ratings and historical details relating to workmanship, qualifications, awards and certifications. These are all important tools that customers can use to make a more informed hiring decision. Amber Heating & Air Conditioning encourages you to thoroughly evaluate a contractor's resume before entering into a contractual obligation.
Mission Statement
"Amber Mechanical Contractors, Inc. designs, installs and maintains systems for the control of comfortable and healthy building environments. Our continued success depends upon the quality of our materials and craftsmanship, the safety and security of our customers and employees, and complete integrity in our service and responsiveness to customers' needs."

AC Contractor

∴

HVAC Contractor

∴

Furnace Contractor

∴

Local HVAC Company ∴ Homer Glen, IL ∴ Oak Lawn, IL ∴ Palos Heights, IL