Comfort
Eliminate hot/cold spots; create more even temperatures.

Air Quality
Reduce dust and allergens; cleaner, healthier air.

Energy Savings
Improve efficiency and airflow with up to 30% savings.

Performance
Improve operating efficiency and prolong life of equipment.
---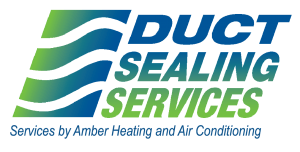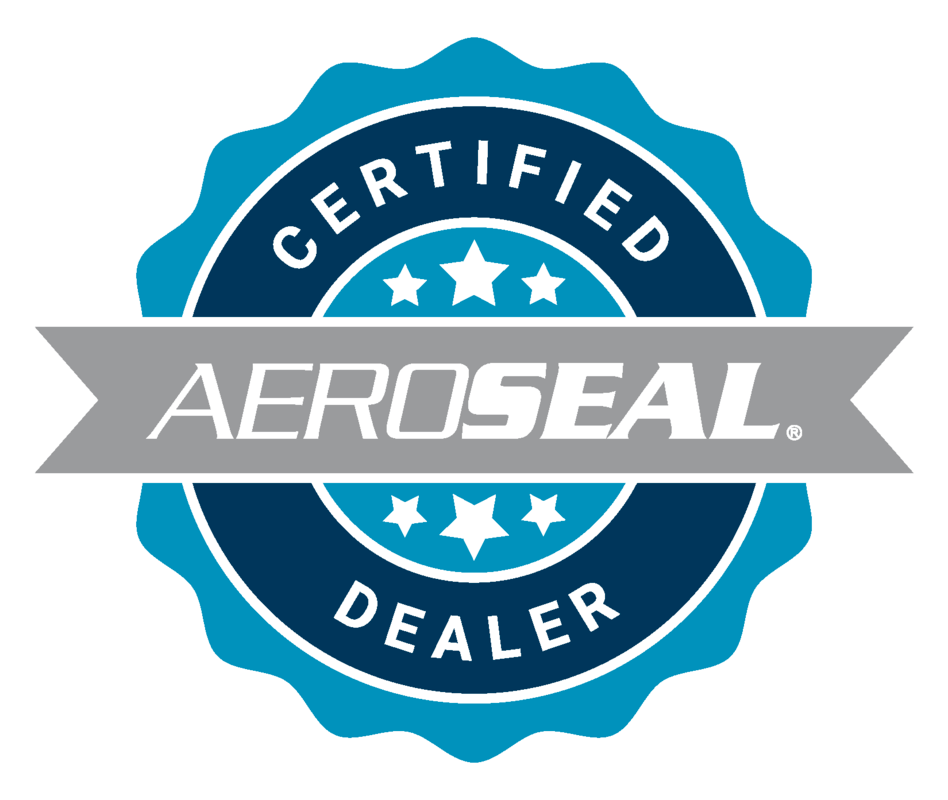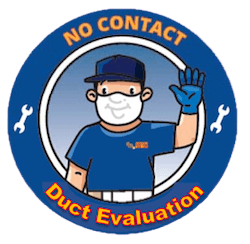 Get comfortable, breathe healthier air, save money and protect the planet with our simple Duct Sealing Services.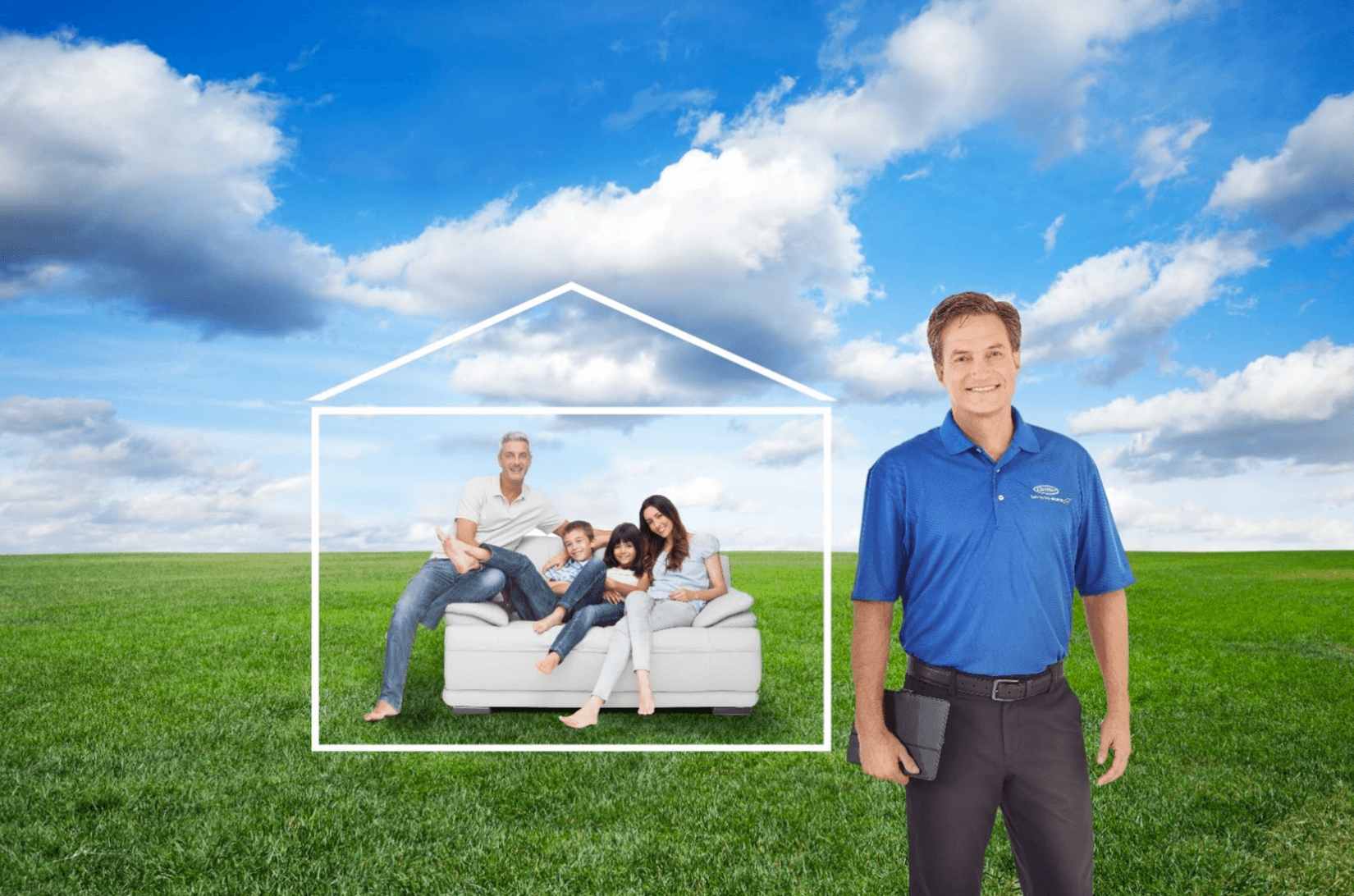 ---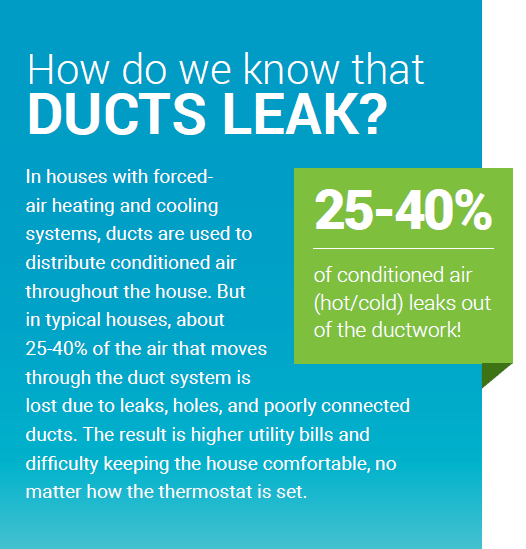 95% of homes in the U.S. have leaky ductwork
-U.S. Department of Energy

---
Duct Sealing Services – Aeroseal
For many years, homeowners believed that problems relating to poor indoor comfort and high operating costs were the result of deficient HVAC equipment. Fortunately, recent advances in testing protocols have provided definitive proof that the majority of heating and air conditioning performance issues are caused by substandard air distribution systems. In many of these cases, the duct network was poorly installed and never properly sealed.
According to the Department of Energy
Leaks, breeches and loose connections in the ductwork can degrade furnace or air conditioner efficiency by as much as 50 percent. Utility bills are unnecessarily inflated as conditioned air escapes into the attic or crawl space. Leaky ductwork can also cause unintended indoor air quality consequences as the system is pulled into a negative pressure, which will draw dust, dirt and fiberglass into the living environment.
The Aeroseal Duct Sealing System

At Amber Heating & Air Conditioning, we searched for a cost effective solution to address our customer's duct system concerns. External duct sealing is messy and costly, and the applicator often misses the majority of small gaps and penetrations. We have made a significant investment in Aeroseal equipment and training to provide our customers with the level of efficiency and performance they expect from their HVAC equipment.
How Aeroseal works
The first stage of the job
In the initial stage of the any Aeroseal job, the technician installs foam plugs into all the external register openings. An access hole is cut into both the supply and return duct, and temporary collars are attached. The Aeroseal machinery is connected to the duct system using a long, flexible plastic tube.
A patented computer-controlled injection machine heats up a specially formulated material that contains adhesive particles suspended in liquid. As the heating process continues, the particles are dried and become suspended in the surrounding air. A powerful fan is engaged, and the particles are blown into the duct system through the temporary access hole.
The pressure of the air forces the particles through the ductwork at constant rate of speed. The airborne sealant finds holes, breeches and gaps and continues to build up layers over the damaged portion of the duct material until the hole is completely sealed. The Aeorseal system can fill cracks, holes and punctures up to five-eighths of an inch in sheet metal, fiberglass and flexible duct systems.
Helps Save Energy & Lowers Your Utility Bills
Take a couple seconds to watch how Duct Sealing by Amber fixes duct leaks!

Solves Your Hot and Cold Room Problems
Take a couple seconds to watch how Duct Sealing by Amber fixes hot and cold rooms.
Duct Sealing Benefits
There are numerous benefits associated with an air-tight duct system including:
Enhanced Comfort: A complete seal of the ductwork will help solve problems associated with uneven temperatures in different rooms. Equipment matched with a properly functioning air distribution system will also provide superior humidity control.
Better Efficiency: Ductwork with significant leakage can cause heating and cooling utility bills to skyrocket. Applying the Aeroseal system to your duct network will pay for itself through lower monthly power and fuel costs. In many instances, a new HVAC system can be downsized because the air leakage has been eliminated. Equipment with a lower capacity costs less to purchase and install.
Improved Indoor Air Quality: Negative pressure leaks allow chemicals, dust and fiberglass to enter your home on a continuous basis. Those with existing respiratory conditions are particularly vulnerable. Duct sealing improves IAQ by eliminating the source of the contaminants that circulate throughout your home.
Helps Solve Your Indoor Allergy Problems
Take a couple seconds to watch how Duct Sealing By Amber fixes duct leaks!

---
Save Money and Protect the Environment
Many of the homes in Chicagoland and Northwest Indiana area were built when fuel costs were very low, and virtually no one was concerned with energy efficiency. Amber Heating & Air Conditioning encourages you to call in today to learn more about the many benefits of the Aeroseal duct sealing system.
How to Look for Duct Leakage
---
Aeroseal Overview for Homeowners
****ATTENTION****
If you have no heat or cooling, call (708) 290-1742 now for emergency service 365 days 24-7. DO NOT fill out the contact form for emergency service. Call now and be connected to a live person who will help you with emergency service on nights and weekends. Calling now will ensure your needs are addressed in a timely manner.
Air Duct Sealing

∴

Aeroseal Air Duct Sealing

∴

Aeroseal Air Duct Sealing Service

∴

Duct Sealing

∴

Duct Sealing Service ∴ Alsip, IL ∴ Oak Lawn, IL ∴ Homer Glen, IL