Improving Home comfort & IndoorAir Just got Easier
Create a Healthy Home with Amber Heating and Air Conditioning. We have great Indoor Air Quality Solutions to keep you comfortable, healthy and Safe all year long.
Carrier Air Purifier-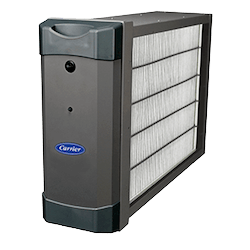 Infinity air purifier works silently in-line with your HVAC system and can make the air you breathe healthier. It uses Captures & Kills™ technology to trap up to 95% of particles1, then uses an electrical charge to kill or inactive them.
Independent testing has proven the Infinity air purifier's effectiveness against 3 pathogens including the common cold surrogate.
With every cycle of air that passes through this patented air purifying system, pollen, animal dander, smoke, bacteria and other pollutants are trapped and held tightly to the filter. An electrical charge then bursts the cell walls of pathogens it comes in contact with.
Infinity Air Purifier-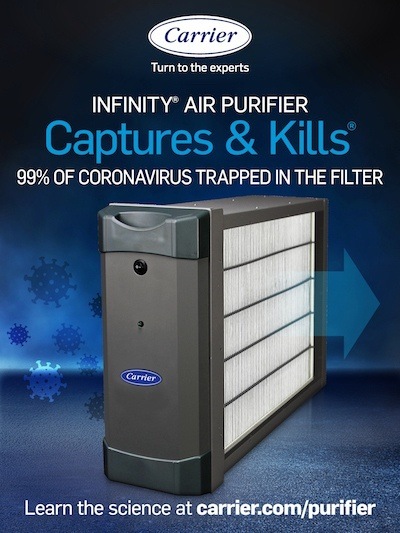 During a time when healthy home air matters more than ever, we are excited to share that the Infinity Air Purifier kills over 99% of airborne germs and bacteria that cause the Coronavirus trapped by the Infinity filter. While no amount of technology can guarantee against the spread of infections, indoor air quality products can provide homeowners peace of mnd that come with proven effectiveness against various pollutants and contaminants.
The Infinity Air Purifier with Captures & Kills technology captures 95% of particles as a small as 1.0 micron and provides a 99% inactivation rate against select viruses and bacteria INCLUDING coronavirus.
Testing by the University of Colorado Department of Civil Environmental & Architectural Engineering found that the Carrier Infinity air purifier with Captures & Kills technology inactivates 99% of coronavirus trapped on the filter. Other third party testing has concluded that this technology also inactivates 99% of select viruses and bacteria trapped on the filter such as a common cold virus surrogate. Streptococcus pyogenes and human influenza.
---
Respicare- Oxy4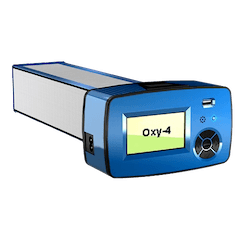 We are spending more time indoors we are dedicated to helping provide you Cleaner, Fresher and the healthier indoor air. Treat the entire living space in your home as well as surfaces.
Secure Air Whole Home Air Cleaner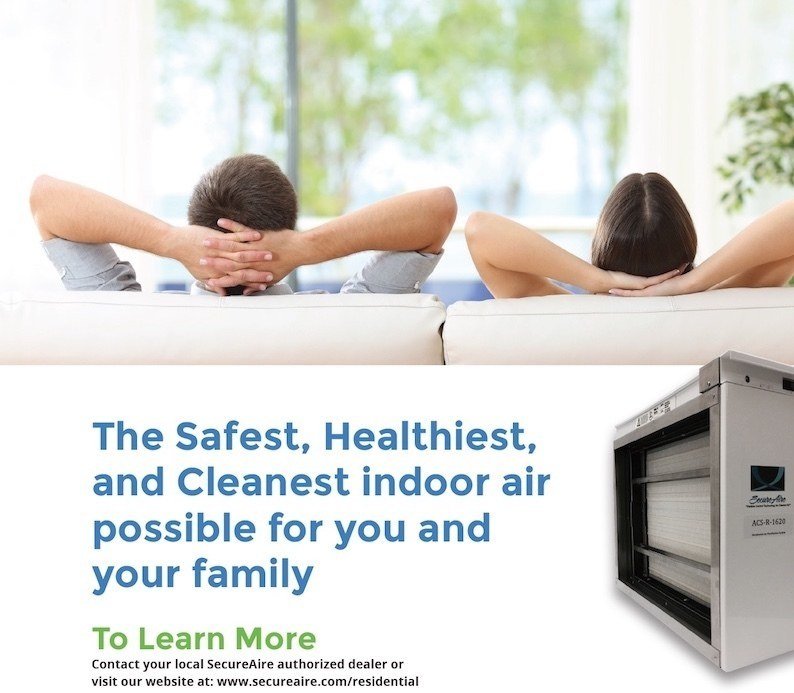 Your home is where you and your family live, spending nearly 90% of our adult lives indoors. One may think that the air indoors may be safer but air that is sealed inside your home can become stale. Dust, mites, viruses, mold spores and pet dander are just a few of the contaminants that may be lingering inside your home. Any of these pollutants can cause respiratory issues or other illnesses to your family. Being able to have clean and healthy air for your family to breathe in is imperative. One way you can cut down on these contaminants is by investing in a whole home air cleaner. A whole home air cleaner reduces the amount of pollutants that enter your home and keeps your HVAC system working efficiently. By installing one in your home, it will avoid health risks, improve sleep & overall well-being.
A whole – Home Air Cleaner has the ability to move the hazardous pollutants from the air in the all the room to the secure air purification system. Standalone single room units just can't handle the whole- Home air purification needs.
Why ACTIVE Particle Control?
The SecureAire Whole Home Air Purification System is extremely efficient and effective at providing the highest quality of indoor air possible today.
Most airborne particles and gases in your home are invisible to the eye and are weightless, thus remaining suspended in the air. Even as air moves through your heating and cooling system, these potentially harmful particles including mold spores, bacteria, viruses, pollen, smoke and even airborne dust are NOT transported to the filters in your system. Standard filters are not active and cannot kill pathogens thereby allowing the continued breeding and potential release of these potentially harmful organisms into your home.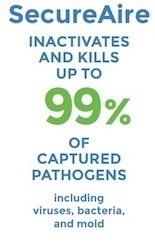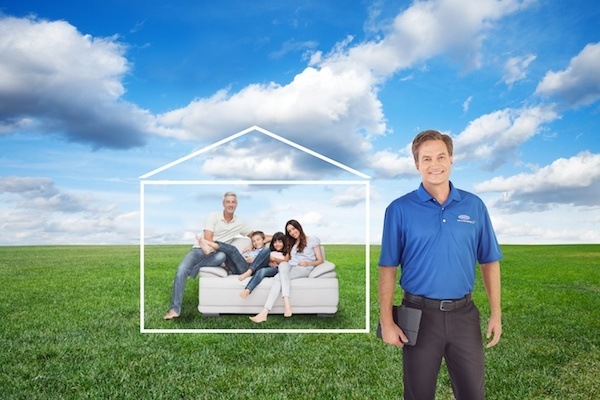 SecureAire Provides Healthy, Clean, Safe & Energy Efficient Indoor Air
---
---
****ATTENTION****
If you have no heat or cooling, call (708) 290-1742 now for emergency service 365 days 24-7. DO NOT fill out the contact form for emergency service. Call now and be connected to a live person who will help you with emergency service on nights and weekends. Calling now will ensure your needs are addressed in a timely manner.