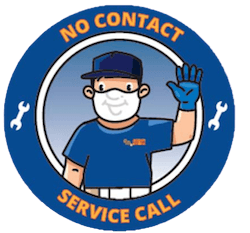 ****ATTENTION****
If you have no heat or cooling, call (708) 290-1742 now for emergency service 365 days 24-7. DO NOT fill out the contact form for emergency service. Call now and be connected to a live person who will help you with emergency service on nights and weekends. Calling now will ensure your needs are addressed in a timely manner.
---
Amber Mechanical Contractors, Inc. is a full service heating and cooling contractor serving residential and commercial customers in Chicagoland and Northerwest Indiana including Lemont, Orland Park, Palos Heights and the surrounding communities. We have the knowledge and experience required to keep your heating and air conditioning system operating at peak efficiency through many years of dependable service.
HVAC Equipment Repairs
The sinking feeling that accompanies the realization that your HVAC system is broken cannot be overstated. We respond rapidly to every AC service inquiry, and we prioritize appointments based on need. Our well-trained staff will use the latest tools to quickly locate the source of the problem and implement the appropriate repairs. 24-hour customer care service is available for emergencies, and you can rest assured the invoice will always match the written estimate.
Replacement System Services
No matter how well your current equipment has been maintained, eventually it will have to be changed out and replaced with a newer model. We use the latest technology to ensure your system is designed properly and provides the precise capacity required to meet the load demands of your home in the most severe weather conditions.
24 Hour Emergency Services Available
Contact us today, 24 hours a day, 7 days a week! One of our comfort care specialists will answer your questions and arrange an appointment if necessary.