Furnace Maintenance, Furnace Tune-Up & Heating System Maintenance

Oak Lawn, IL, Tinley Park, IL, Palos Heights, IL, Burr Ridge, IL, Alsip, IL & Palos Park, IL

Whether you're looking to optimize performance of your heating system for your home or commercial facility, professional maintenance from Amber Heating & Air Conditioning will answer your needs for a warm, comfortable and healthy environment.  Neglected equipment needlessly wastes energy, gradually loses heating capacity, suffers more frequent repairs, and pollutes Indoor Air Quality.  When you schedule a seasonal clean and check from Amber Heating & Air Conditioning, we take every step to promote safety, convenience and cost-savings. We work around and within your schedule, complete all work quickly, and maximize performance of your system.

Through timely and proactive measures, we identify and address minor issues before they result in aggravating repairs, order and install any needed replacement parts, and perform a complete safety check.  You'll be able to rely on your heating equipment no matter how cold or how long winter lasts.
Heating Service Can:
Save you money on your energy bills
Extend the life of your heating system or furnace
Keep your family safe & healthy
Give you peace of mind
NATE Certified Heating Service Experts
Our NATE-certified technicians will check the efficiency of the furnace and restore pristine performance.  Cleaning, tightening connections, lubricating moving parts, and analyzing a system's controls all contribute to a smoothly operating furnace.  Dirt compromises your heating equipment while it sits idle during warmer months, and reduces overall performance.  As dust adheres to components such as the motor, air handler or heat exchanger, airflow is blocked and every component must work that much harder to attain ideal temperatures.  This leads to unnecessary wear and tear, broken parts, excess energy consumption, and you just won't be as comfortable.
Motor bearings and pistons, clogged with dust, can result in motor burn out.  Screeching from the cabinet, and acrid odors from vents, are indications of concerns with the motor.  Dust contamination around the burner unit or a faulty thermocouple will keep gas jets from igniting.  Fluctuating heat or constant cycling can be signs of a restricted blower.  All of these problems are easily prevented with professional cleaning.  Through proactive measures, the factory-trained specialists from Amber Heating & Air Conditioning will maintain the inner workings of your furnace, warding off potential problems and repairs.

Furnace Tune-Up in Lemont, IL | Heating Service Burr Ridge, IL | Furnace Service Tinley Park, IL
Your furnace may continue to operate without
yearly maintenance.
 However, it will not achieve manufacturer's expectations for efficiency and longevity.  And even if it delivers enough heat to live with, your system may pose a safety hazard.  Without professional inspection, cracks and holes in the heat exchanger can go unnoticed.  Your heat exchanger is what stands between your breathing air and combustion byproducts, such as carbon monoxide and formaldehyde.  For the health and safety of your family and employees, verify the integrity of your system with simple, convenient, and cost-effective maintenance from Amber Heating & Air Conditioning.
Amber Heating & Air Conditioning is a Comfort24-7 Provider, standing behind our work with 100% satisfaction guarantees.  As a Carrier Factory Authorized Dealer, our service team continues to receive training and updates in technological and product advancements, ensuring the highest quality service and results.  We have been recognized by the Carrier President's Award for exemplifying customer service dedication, sound business practices, and industry leadership.  Our A+ rating with the Better Business Bureau is further proof of our commitment to excellence.  When you call Amber Heating & Air Conditioning, your heating equipment is in very good hands.
It is our goal to provide you options and the latest information so you can make the best and most informed decision for your comfort needs.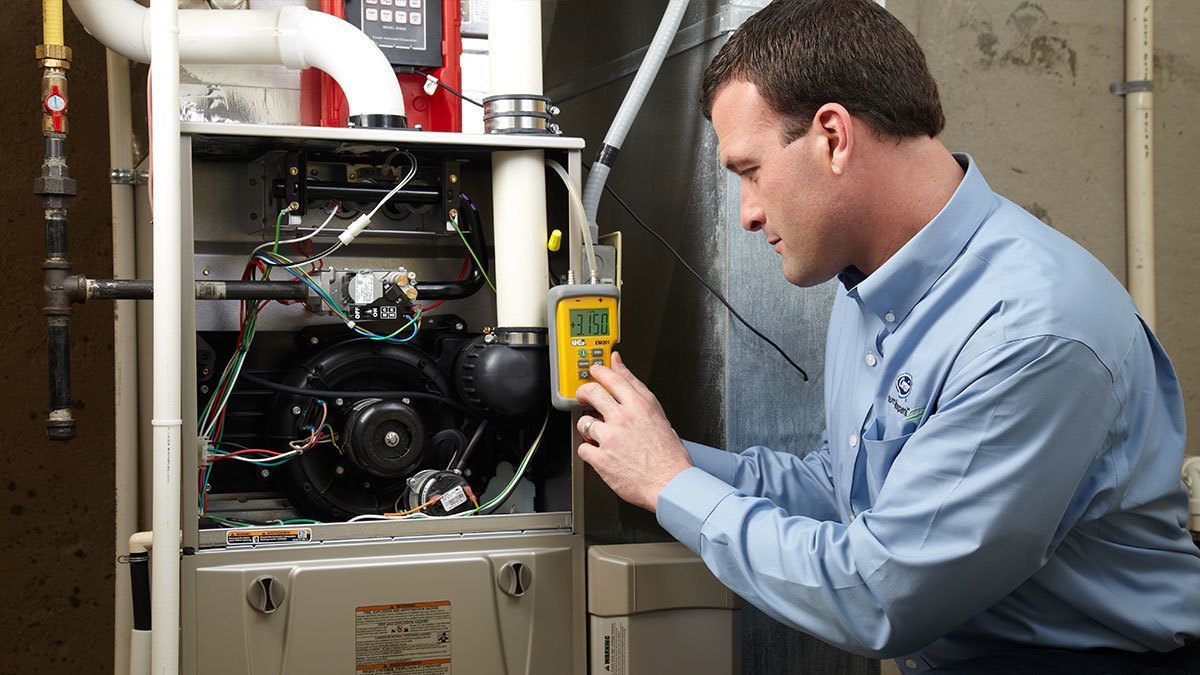 Heating System Maintenance

∴

Furnace Tune-Up

∴

Furnace Service

∴

Furnace Maintenance

∴

Heating Service ∴ Tinley Park, IL ∴ Lemont, IL ∴ Oak Lawn, IL