AC System Repair, Air Conditioner Repair & Air Conditioning Repair

Palos Park, IL, Oak Lawn, IL, Burr Ridge, IL, Lemont, IL, Tinley Park, IL & Palos Heights, IL

It is an unfortunate reality that most air conditioning systems malfunction during the hottest part of the summer. The weather in Chicagoland and Northwest Indiana is usually hot and humid from June through September, and the experts at Amber Heating & Air Conditioning know that a reliable air conditioning system is essential to keep any indoor environment comfortable, safe and healthy. Air conditioning repairs should always be performed by a heating and AC contractor who is well-versed in every phase of the refrigeration cycle.
AC Repair Diagnosis
Air conditioners are complex, intricate machines that incorporate integrated circuits, microprocessors, electrical components and moving parts. At Amber Heating & Air Conditioning, when a unit breaks down and requires an AC repair, we dispatch service technicians who are trained and certified to quickly isolate the source of the failure.
AC System Repair in Oak Lawn, IL | A/C Repair Alsip, IL | Air Conditioning Repair Lemont, IL
We provide our techs with state-of-the-art tools and diagnostic equipment to find the faulty parts and make the appropriate corrections. The majority of AC equipment issues are related to the electrical or mechanical side of the system. HVAC equipment fails for a variety of reasons including low refrigerant, clogged filters, burned out motors, compressor slugging and damaged circuit boards.
How to Properly Repair an Air Conditioner
At Amber Heating & Air Conditioning, we understand the inconvenience that results from an unexpected equipment breakdown. Our service techs are always ready to provide you satisfactory service and are dedicated to getting you back to being comfortable. After we finish the required air conditioning repairs, we tune the system for better performance and document other potential problem areas. All systems are air balanced and performance tested, and we provide 24-7 emergency care service for critical circumstances.
For many families and companies, a broken air conditioner is a time sensitive issue. Businesses are often dependent on air conditioning for their core processes, and homes with elderly occupants and children are especially vulnerable to an AC system outage. Many contractors do not have sufficient resources to fix multiple systems at the same time. We continue to invest heavily in our service department so that our customers are not left sweltering in severe summer heat and humidity.
Finding the Best Air Conditioner Repair Company
Most heating and cooling companies claim to offer air conditioning repair services, but their primary focus is on selling new equipment. When you are searching for an AC repair contractor, it is important to consider the following factors:
Technician Training and Certification: The air conditioning contractor you choose should have the skill and experience required to repair all major brands of AC equipment.
Communications: An AC malfunction can be extremely unsettling. The contractor you select should have a live operator available at all times to communicate your concerns directly to the technician.
Maintenance Agreements: Protective maintenance is an important tool that will help locate underlying problems before they can affect the performance of your air conditioner.
Our Commitment to AC Repair Service throughout Orland Park, Palos Park, Palos Heights, Homer Glen, Lemont, Naperville, New Lenox, Frankfort, Burr Ridge, Oak Lawn, Mokena, New Lenox, IL
For those living in the greater Chicagoland area and Northwest Indiana, Amber Heating & Air Conditioning provides total AC and furnace repair services for all commercial and residential customers. With over 55 years experience and highly skilled certified technicians, just call Amber Heating & Air Conditioning for all your air conditioning needs.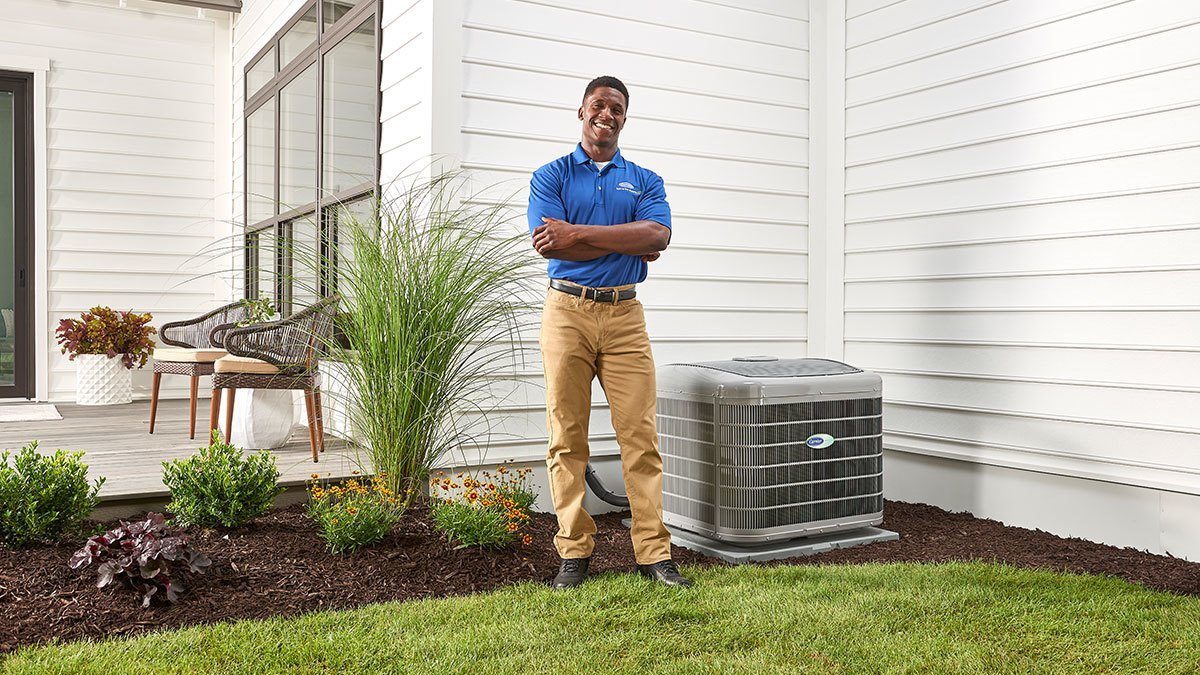 Air Conditioner Repair

∴

AC System Repair

∴

A/C Repair

∴

Air Conditioning Repair ∴ Oak Lawn, IL ∴ Palos Park, IL ∴ Burr Ridge, IL