Refer a Friend & You Could Receive Up To a $100 Gift Card!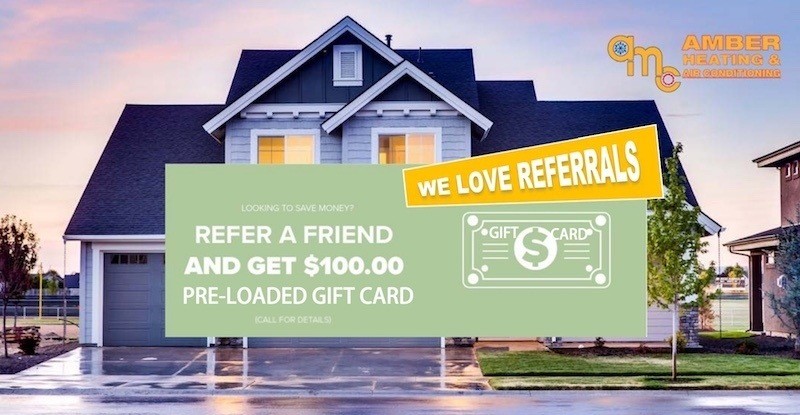 Referral Rewards
A valued client's recommendation is one of the highest compliments we as a company can receive. As a valued customer your referrals are priceless to us. The majority of our new customers are referred to us by people like you. So we're convinced there's no better potential customer than one who has heard about AMC Services from someone they trust.
Amber Referral Program Process:
Step 1 – Refer as many friends, family members and neighbors that you think may benefit from Amber Heating and Air Conditioning's products and services.
Step 2 – Amber Heating and Air Conditioning will contact your friends and family and offer them our best current promotion.
Step 3 – As the jobs or services you referred get completed, we'll send you a pre-loaded gift card upon completion – for every referred new hvac system sale.
All referrals must be recorded to qualify for rewards. This must be submitted prior to referral contacting Amber about their job or need of services. No bonus will be paid for referrals who have contacted AMC about their project or are already in our prospect file.